Rauhaniemi has been loved by the residents of Tampere since 1929.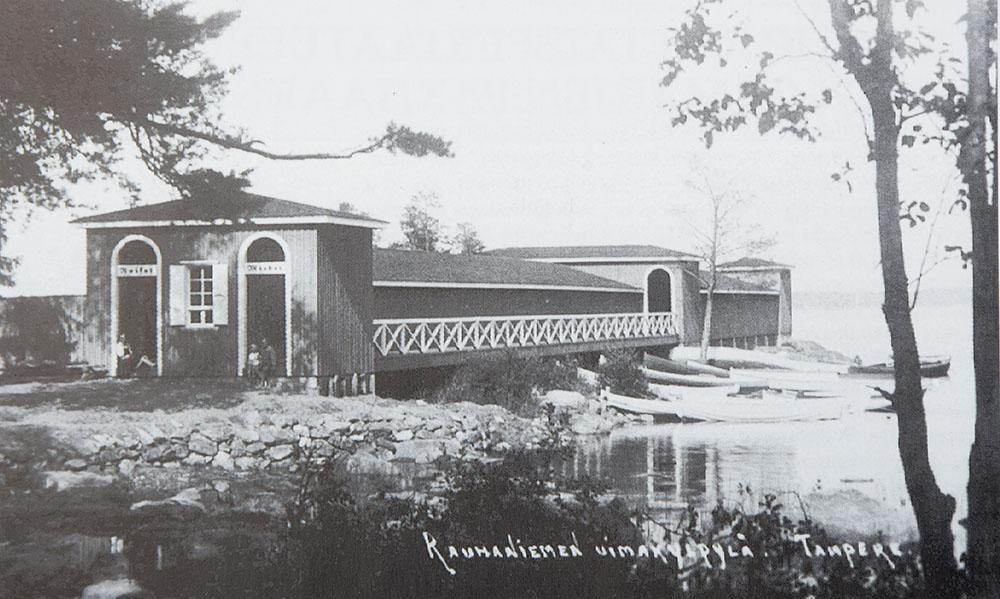 Rauhaniemi spa is located in Romsinlahti, which got its name from Käpylä's first resident: K.G.Romsi. In the early 1920's the plan was to build a swimming facility in Rauhaniemi to compete with a similar facility at Mustalahti. When the city gave its permission, the construction work begun late 1920's, and was finally finished in 1929. The spa was built to be a place, where people could swim and sunbathe.
In the beginning the beach was a fenced area, where you could enter by paying an entry fee. During those times, the fee was 50p for adult and 25p for children. During 1930's the fence was taken down and the dressing rooms became free to use.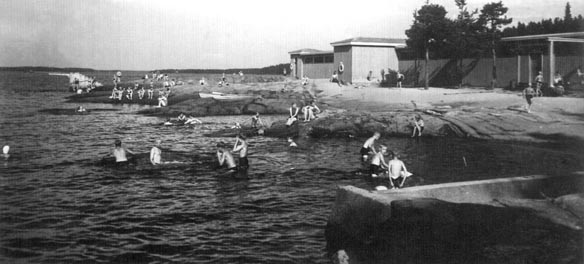 From the beginning, the spa was taken care of by TaTU and TaUS (Tampereen Uimaseura), but from 1960's, solely TaTU has taken care of Rauhaniemi. During those times there was also a swimming facility at Palomäki, that both groups had been looking after as well.
The saunas were built at Rauhaniemi in 1957, around the same time that Pyynikki's swimming hall was built. Saunas became popular and thanks to saunas, people were able to swim during autumn as well. Later the dressing rooms became heated and that was when winter swimming became possible. At the waters of Rauhaniemi, many residents of Tampere have learned to swim.
Nowdays TaTU has a lease with Tampere about Rauhaniemi folk spa. The association looks after the saunas, and during summer time they run the kiosk and take care of cleanliness of the beaches. The kiosk is open during summer holidays, and it employs young people. All profit from Rauhaniemi goes to support our association.