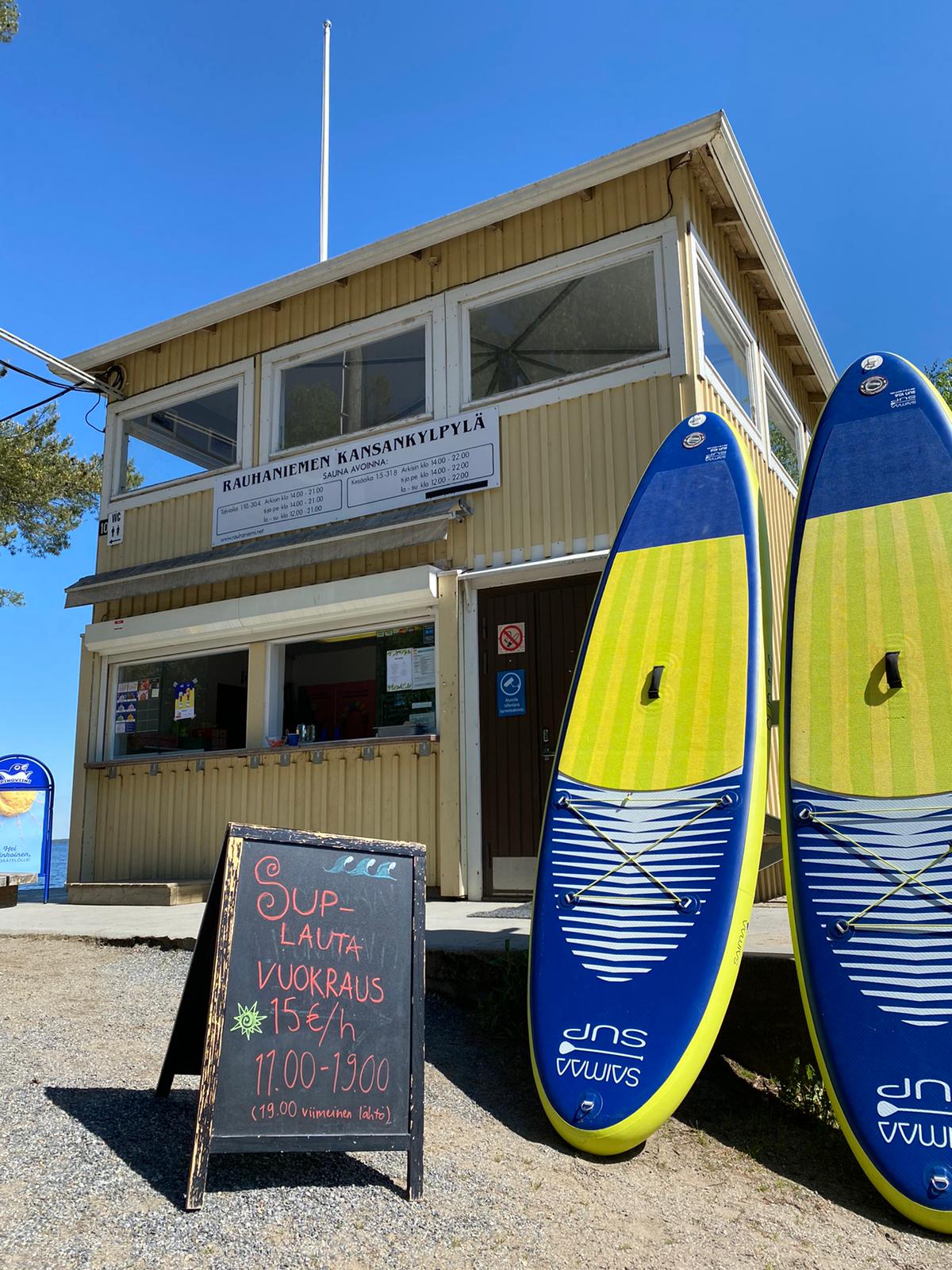 Summer kiosk will open again summer 2024!
The summer kiosk of Rauhaniemi will be serving customers during summer. Depending on the weather, the kiosk is open every day of summer from 12.00 to 21.00. We have a selection of ice cream, some sweet treats, salty foods, and hot and cold drinks. From the tower above the kiosk you will be able to enjoy a stunning Finnish lake view.
The summer kiosk also rents out SUP-boards. Spend a fun day at the lake and use our reservation calendar to reserve a SUP-board in advance.
Welcome!