SAUNAS OF RAUHANIEMI AND PRIVATE EVENTS
At Rauhaniemi, we have two traditional saunas: large sauna, that offers enough heat even for a hardcore sauna visitor, and a small sauna which offers a more gentle experience. In the wintertime you can go ice swimming using our heated path and in the summer, you will find a beach suitable for all ages. Rauhaniemi is open every day of the year. Our opening hours are Mon-Fri 14-22.30 and Sat-Sun 11-22.30. For extrafee there is also possibility to test the silent Sauntemple which is round, woodenheated sauna made in yurt. Exceptions in opening hours will be announced in our social media, and in the current events -section. Welcome!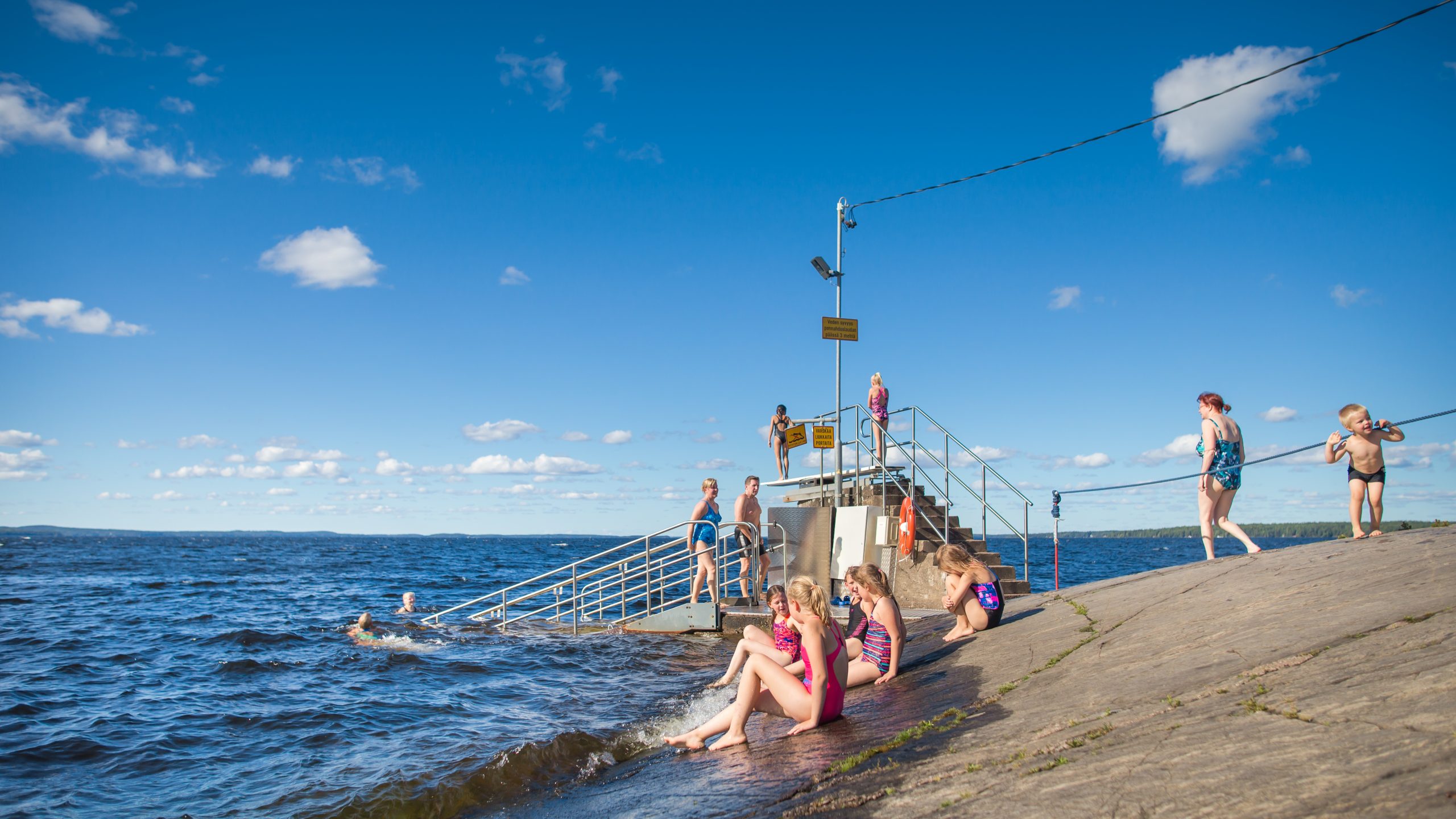 Daytime sauna before 5pm
Evening sauna after 5pm
SAUNA ticket one time visit 10 €
SAUNA ticket junior one time ticket 7–14 yo 4 €
SAUNATEMPLE +5 € (if going also to Rauhaniemi saunas) or 10 € (if going only to Saunatemple) 
10 x SAUNA day time 57 € (online 53 €)
10 x SAUNA day + evening 63 € (online 59 €)
10 x SAUNA %* day time 50 € (online 47 €)
10 x SAUNA %* day + evening 55 € (online 52 €)
10 x SAUNA junior 7–14 yo 27 € (online 25 €)
30 x SAUNA day + evening 140 € (online 136 €)
* Seasonal card discounts are valid for pensioner, students & unemployed.
Seasonal card validity:
10 x sauna – valid for 1 year from purchase date.
30 x sauna – valid for 2 years from purchase date.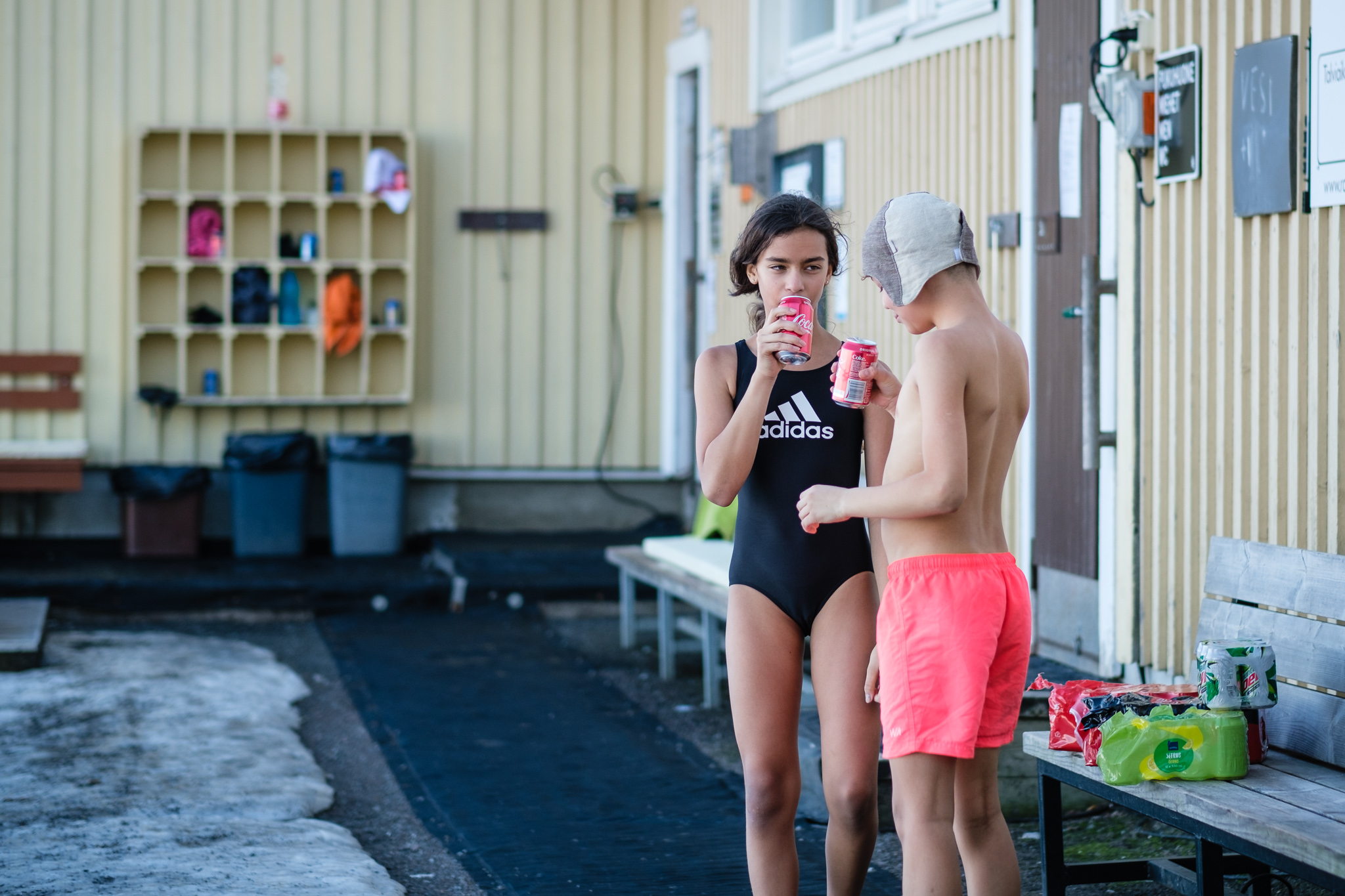 It is possible to rent Rauhaniemi saunas for private events outside of our regular opening hours, before we open or after we close. Privatesauna in the bigger sauna is 120€/h and in the smaller sauna 60 €/h. HOX! For private saunas we only rent the bigger sauna. Smaller sauna is possible to get for more space to the larger groups.
In Rauhaniemi public sauna:
We respect each other as a person inspite of ones age, gender or origin
We respect other people who are in the sauna and let everyone have their own saunaprivacy
We dress properly wearing swimsuits, 2- piece- bikinies, swim trousers or other proper outfit which is suitable for sauna and swimming
We take care of cleanliness and make sure we take care of our own trash
We always go either swimming or take a shower before going into the sauna
Valuable thigs can be stored in lockers in the dressing rooms or in the ticket office. Please notice that valuables left in the dressing rooms are at ones own risk!
We respect the opening hours of the sauna
Smoking only in marked smoking places
We don´t take bottles or cans into the sauna. You can store them in the locker outside saunas
Cameras and videocameras are left outside of the saunas and dressing rooms! If filming outside in the sauna-area, please respect the privacy of the people going into the sauna. If saunagoers seeing in the pictures, please ask for their permission!
Sauna cleans you inside and out! Let´s all enjoy the warmth, excellent company and peace at Rauhaniemi sauna! 😊